GENERAL ELECTRIC MODEL RP3030A
Battery Operated '70's Portable
By General Electric Co., Utica, New York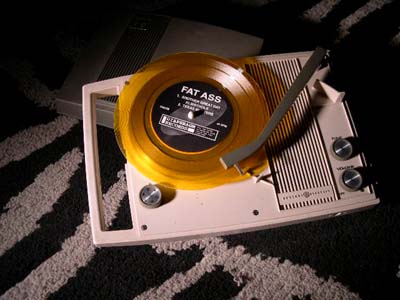 My newest... a near-mint battery operated portable that runs on 4
D-Cell batteries and is in perfect working condition. The only bummer
is that I am missing the battery compartment cover. Sigh. Plays
33, 45 and 78 records and tracks well enough to play in the car.