[home] bio [audio] [shows] [links]

Cali Swain has disbanded.
Troy is working on another project.
Kelly is focusing on school.
Ben plays drums with Templeton and the Detours.
Jon plays bass with the Velveteens, sits in on keyboards with Bigfoot on occasion and still does a lot of studio/recording/sound person related work.
A very limited number of CDs containing much of Cali Swain's recorded material is planned mainly for the members and their fans, friends and families.
---
How did it come about?
---
Jon Beard - Bass
Troy Michael Casa - Guitar
Kelly Jarvis - Vocals
Ben Kemp - Drums
---
I had just returned from New Mexico where I was studying music and wanted to start something akin to the Sundays and Mazzy Star. A trio emerged and I began experimenting with two guitars and cello. We were writing these plaintive, choral sounding ballads, cafe style if you will. I searched for a singer and even begged people on High Street. Ten auditions later we found Kelly, whose roots lie in Irish folk songs, musical theatre and choir. The combination seemed right until I suddenly remembered My Bloody Valentine, Swervedriver, Kitchens of Distinction, the Smiths, Medicine, Straitjacket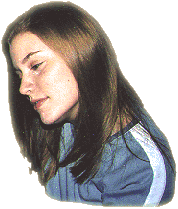 Fits et al and thought, what if we tried this beautiful swirly acoustic stuff on electric. So, another flyer, and twenty more dweebs calling about playing Rush covers later I found Ben Kemp. He's right out of that Shout at the Devil drum school, loves Bikini Kill and has become an integral part of the sound. His love for music and innate craftsmanship for songwriting were a welcomed addition. As we were recording our first demo with Neal Schmitt at Workbook he suggested we contact Jon Beard, bass player and ex-founding member of Drowning Ophelia. He's become the band's sound sculptor, using his engineering and mixing skills to help us control the balance between instruments. After a few sessions we knew the line-up was complete.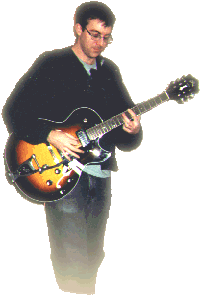 So the sound is ...
When someone asks me that proverbial question I just say, well, we like all of the above. If it sounds like that, great. If not, whatever you think it sounds like is fine too. We take comparisons as compliments; we're not trying to set the world on fire with our musical presence. The sound has taken on the effects-driven element of some of the bands previously mentioned and melded it with the original vocal/melodic intentions we began with.

What are the songs about?
Love, loss, regret, old photographs, the West, and jealousy. It runs the gamut; many are just about something better, some quaint intangible. A few seem to be trying to relate to other music. Setting a particular mood is as important to us as conveying a story or sentiment lyrically.

What's on the horizon?
We really need to play out and solidify that aspect of our sound. Recently we have been entertaining adding another melodic instrument, possibly guitar or cello again. Anyone interested? Recording has been an ongoing process. We completed a four song demo at Workbook last month and laid the foundations for a full length at Chris Seifert's Wavetrap Studios in January 1998.

And the band name?
Well, it's an actual person who Ben went to high school with. We think it's a darling name to walk around with your whole life. Maybe she'll be flattered by the free publicity.
- Troy Michael Casa


628 Pointview Dr.
Westerville, OH 43081
(614) 895-0495



[email protected]

209 Arcadia Apt. 1
Columbus, OH 43201
(614) 784-8491