RHEEM-CALIFONE MODEL 1430A
Late '60's Player by Rheem Mfg. Co.
Los Angeles, California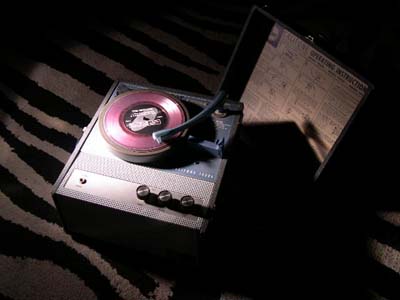 An early Califone player that still bears the name "Rheem" (yup, the
vacuum cleaner company) and one of the last models with a metal
tonearm, with more plastic parts creeping in to the design. Plays
all 4 speeds. This guy will be getting a new speaker soon. A photo
of this player appeared on the cover of the Columbus Alive 4/17/03.