STANDARD MODEL 40 - MID/LATE '50's
By Standard Projector & Equipment Corp.
Glenview, Illinois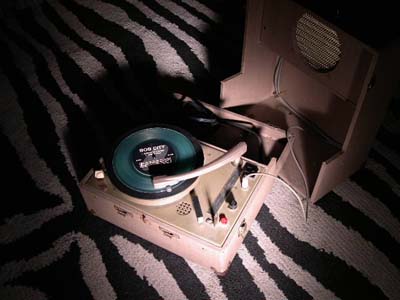 Another fine institutional player... this one used to accomodate a movie
or perhaps filmstrip projector and has an tube amp and metal deck and
tonearm. Cover houses a 5" extension speaker. A little rough, but great
working condition. I'm looking for the companion projector without getting
my hopes up. Plays 16, 33, 45, and 78 with a flip needle.