SINGER EARLY '70'S BATTERY OPERATED
PORTABLE RECORD PLAYER, MODEL ??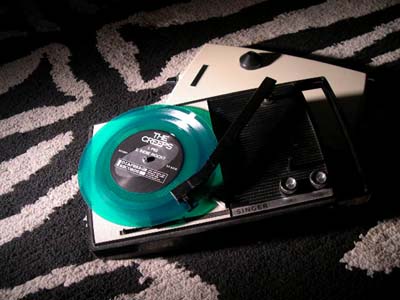 An immaculate portable player that runs on 4 D-Cell batteries. This
one worked great until I left it on overnight, now it has speed problems.
Currently "under the knife" and the prognosis looks good. Made by
the Singer sewing machine company and I think that the look somehow
reflects that with the color/trim. Very cool indeed. Plays 33 & 45.