"THE VOICE OF MUSIC" '50'S PORTABLE
V-M Model 155A by V-M Corporation,
Benton Harbor, Michigan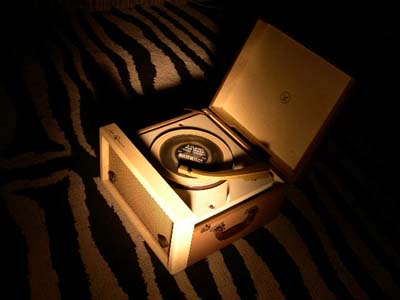 Quite a find, and one of my favorites. 16,33,45 & 78 with metal deck
and tonearm. I know very little about this one... probably late '50's,
with a TUBE amp section! Sounds very deep and warm. Extention
speaker AND extension amp jacks. Near perfect condition.