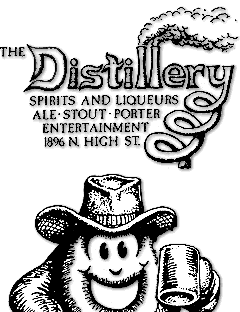 Burnt Sienna Companies Home
Burnt Sienna Records
The Distillery
Bernie's Bagels & Deli
Anyone wishing to book a show or find out more info relating to the club should contact:
Tony Painter
(614) 279 - 2016
[email protected]

---
Do all of you know we also have a great deli restaurant open 7 days a week right at the Distillery?
Don't forget to stop in and have breakfast, lunch, or dinner this summer. the crowds are down because of summer break and its a great time to visit the campus area. Delivery will be available soon!
When you stop in for lunch or whatever, tell us you saw it on the "email updates." Thanks and lets us know how your visit was.
Don't forget to visit our web site! www.cringe.com/bs
---