GENERAL ELECTRIC '70's PORTABLES
Models RP3020-B & RP3020-O (?)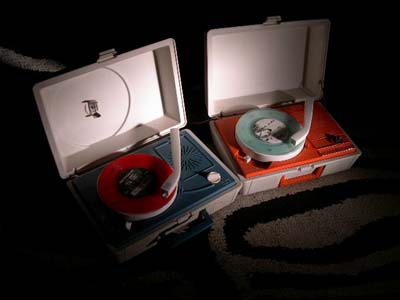 "The Twins" - All plastic GE portables. These have the same basic
chassis in tacky '70's teal and orange. Teal player is older, plays 16,
33, 45, and 78 with "flip" needle for 78's. Orange player only plays
33 and 45, no record clip in the top, and the added flair of chrome
painted knob & trim. Work fine, very quiet though.